The shoulder strap that comes with the Ekahau Sidekick works well enough, but I don't find it particularly comfortable for more that a couple hours.
Enter the alternatives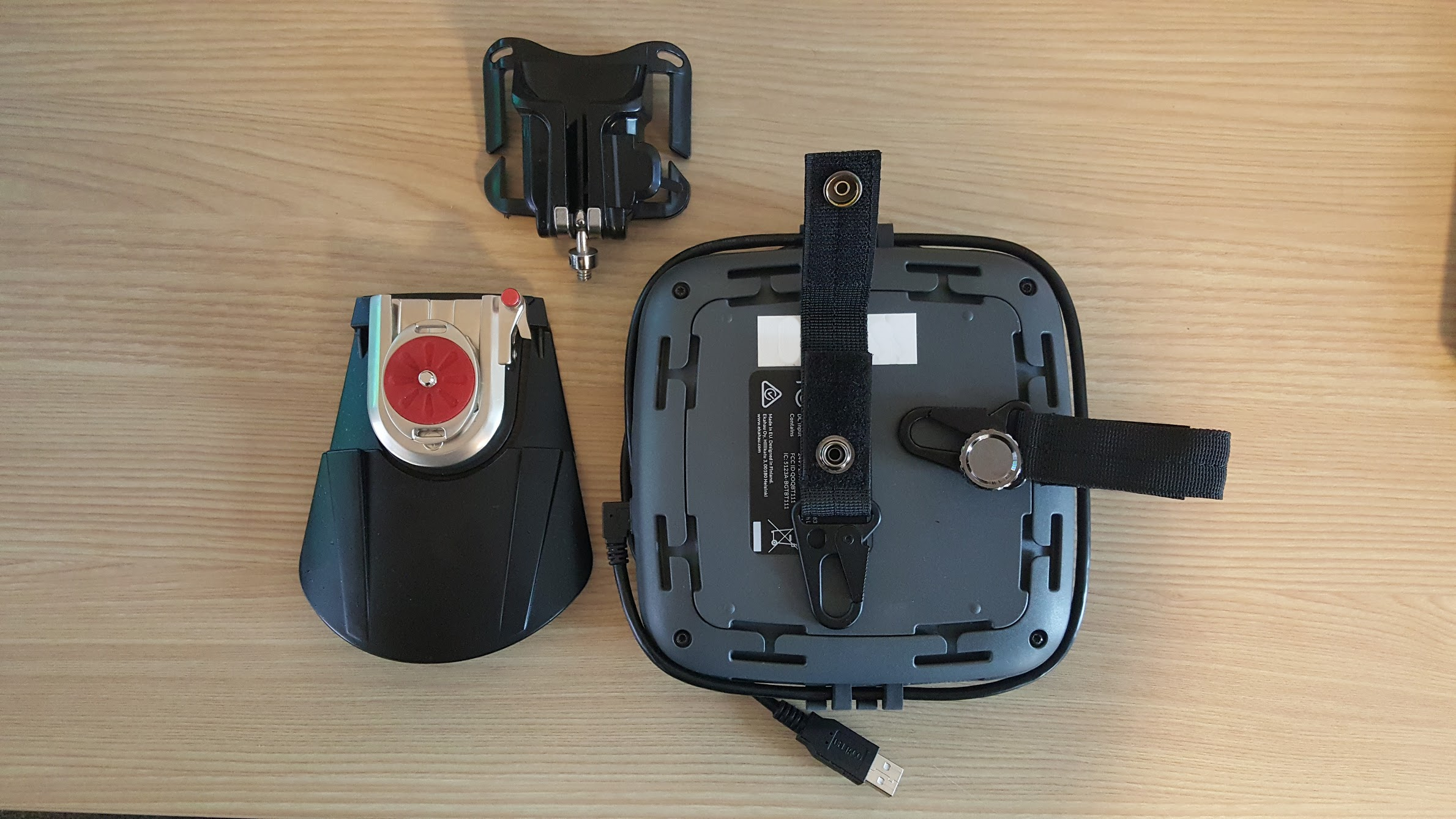 I began looking at alternatives when I saw a tweet by Keith Parsons back in June. That particular device was out of stock for a while, but I finally got one in November to try it out. It's built for carrying a camera, and has the standard 1/4″-20 tripod mount screw that fits the Sidekick. The TacDraw is rather large though. I found the plastic cumbersome to put on, and even more so to remove the Sidekick.
Even more alternatives
In December I saw another tweet by Keith Parsons showing a small belt loop keychain that could be affixed to the Sidekick with a 1/4″-20 thread screw as well. There was quite a lot of discussion around that tweet with other options presented as well. I ordered a couple to try, but found the versions that used only a hook-and-loop system to secure around your belt weren't sufficiently strong. Worry-free carrying of a $3k piece of equipment meant looking further. I found a version that had a single snap in addition to the hook-and-loop. Several days later I had those in hand as well as a couple types of 1/4″-20 screws to see which would work best.
I also came across this camera holster when looking at various options that might work. It was cheap I grabbed one to compare to the TacDraw and the keychain option. This is the worst of both worlds. Cumbersome to use and cheaply made so that I don't trust it to carry my Sidekick.
The winner
I'm now using these key chains and this large thumbscrew. Together they seem to work well, feel secure, and is compact enough to never remove from the Sidekick. A nice bonus is that both parts are much cheaper than the TacDraw.
The thumbscrew works well. It's long enough (about 20mm) to bottom out in the tripod mount hole on the Sidekick. This allows the key chain to swivel without having too much play.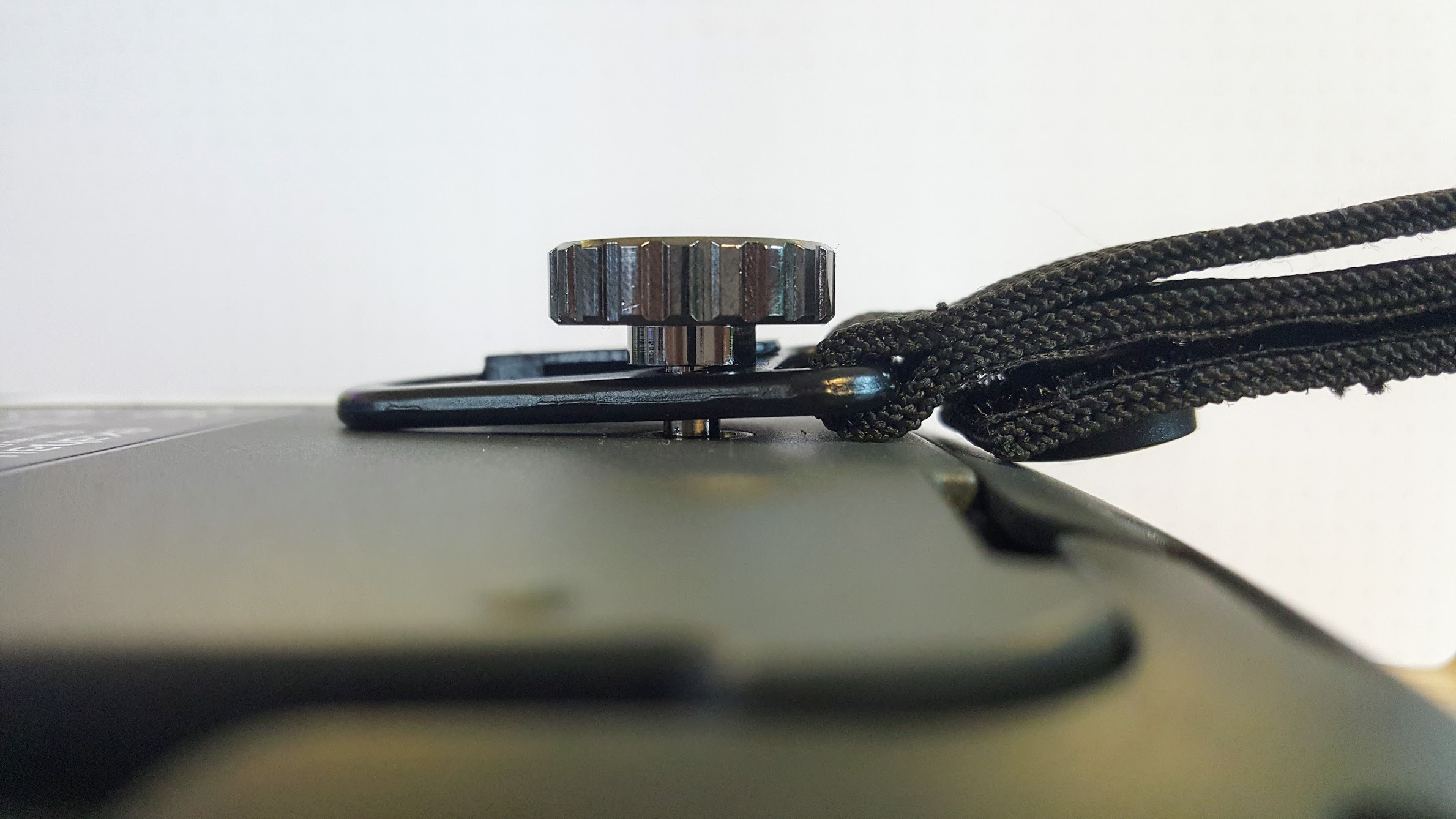 In addition this option could be attached to molle on a backpack rather than a belt if that's something that appeals to you.